Back to Top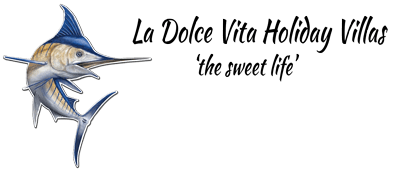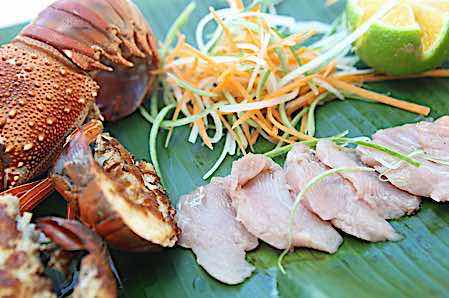 Food glorious food
Chef Michelle will prepare you the most delicious meals customised to your dietary preferences.

A fusion of local and international flavours – you can expect Italian feasts to a social tepenyaki, Fijian and Indo-Fijian specialities… or perhaps you'd prefer a romantic private dinner under the stars or a secluded beach picnic.

Breakfast and dinner are included in La Dolce Vita's rates. Lunch is available for an additional fee. Buon appetito!
Rome, Florence, Naples, Palermo and every other city and village in Italy serve up some sort of delicious pizza. But since you're going to Fiji, you need to experience our La Dolce Vita pizza. Arriving crisp and bubbling out of an authentic wood fired Italian pizza oven, you'll know that you've truly found paradise!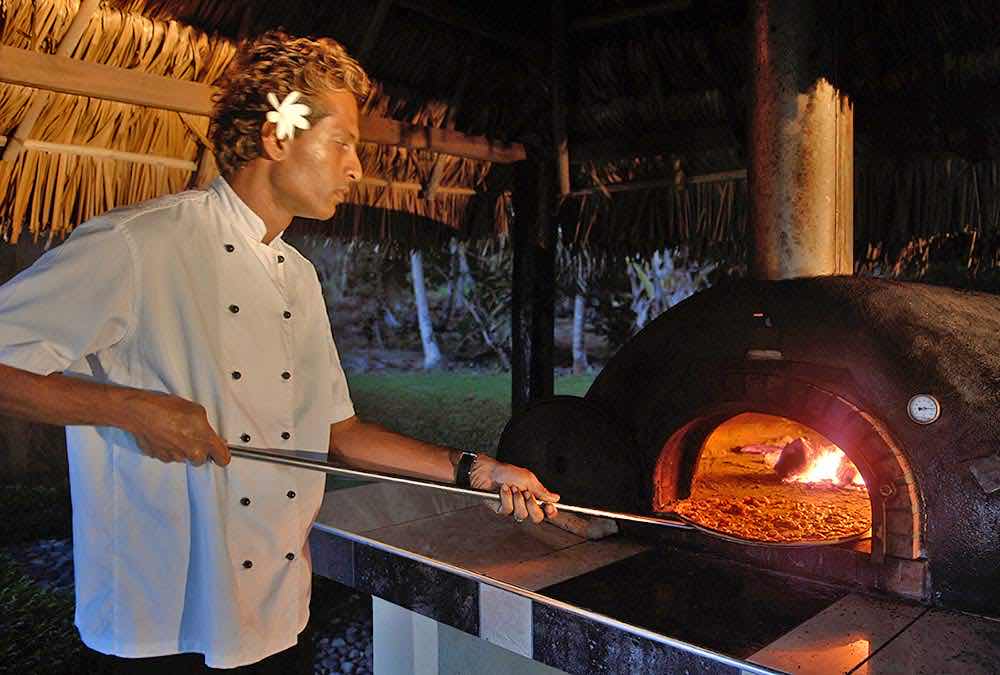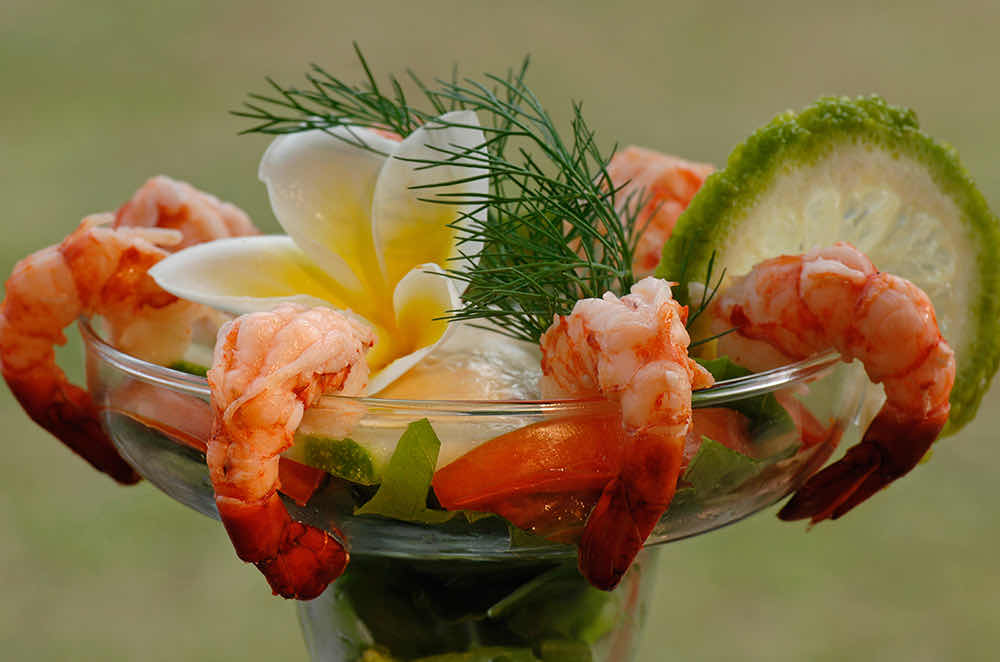 Enjoy the sweet life with mouth-watering appetizers and savories prepared daily by Chef Michelle. There is no better way to experience one of our spectacular sunsets. Don't forget that we also serve up an extensive selection of colourful island cocktails and beverages, "Cin Cin".
From casual to elegant, couples or large group, we'll set a place just for you.
Buon appetito!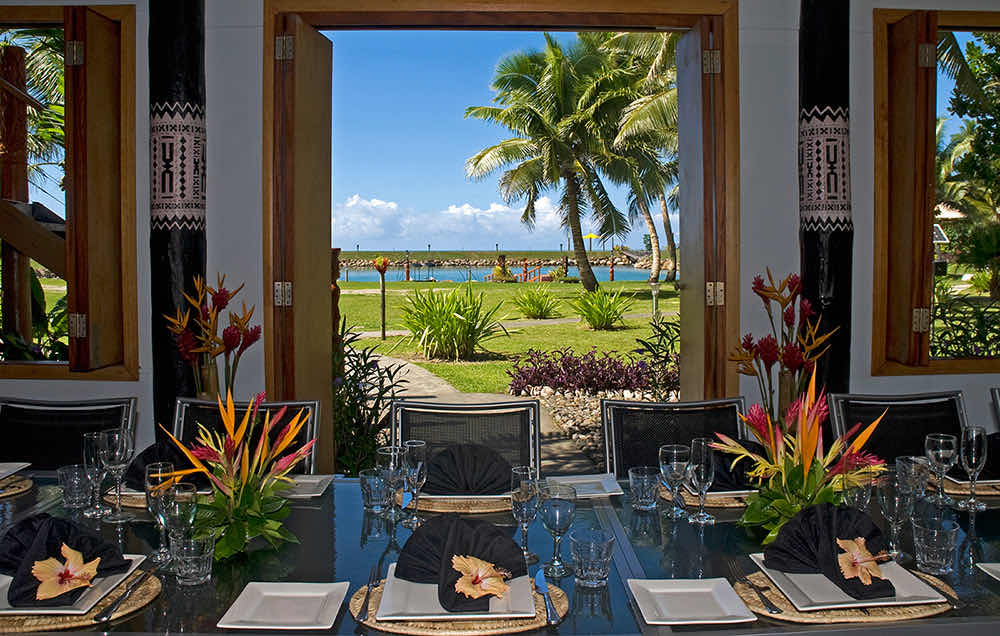 Experience the Sweet Life